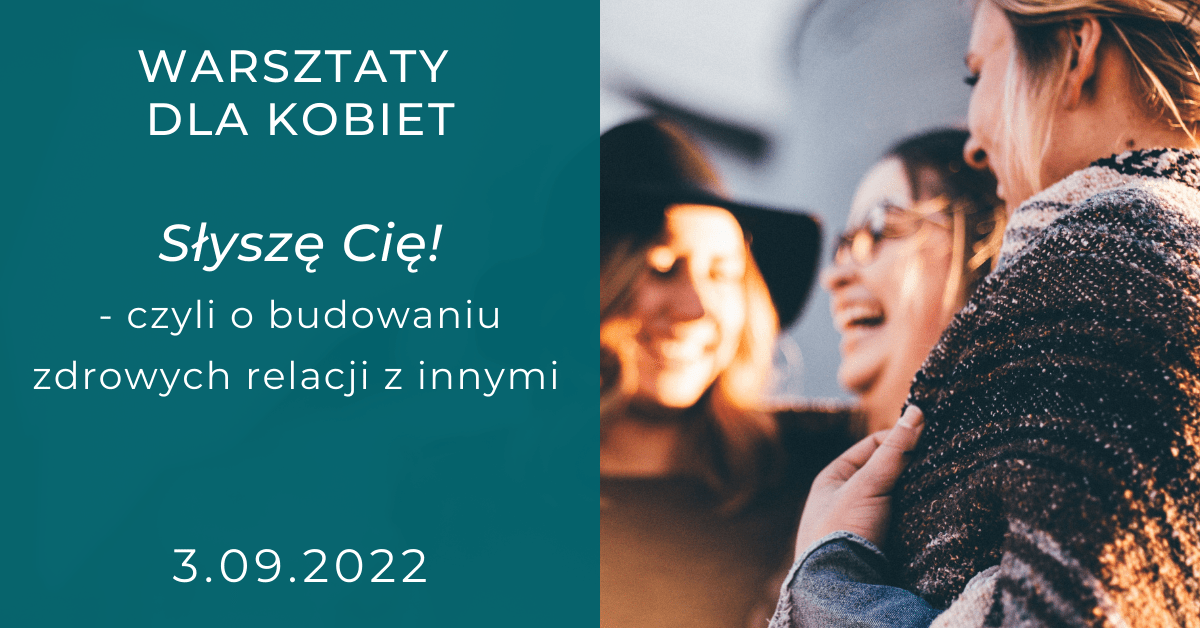 Wrześniowe warsztaty rozwoju osobistego dla kobiet już za nami!
To był dobry, wartościowy czas w gronie wspaniałych kobiet!
Anna Gorzołka pięknie poprowadziła nas przez temat budowania dobrych i satysfakcjonujących relacji. 
Rozmawiałyśmy między innymi o przekonaniach, stereotypach i schematach postępowania i tym, jak wpływają na nasze relacje z innymi, o umiejętności stawiania granic i pułapkach toksycznych relacji.
A to wszystko jak zawsze w życzliwym, pełnym akceptacji, kobiecym gronie. 
Twój tytuł idzie tutaj
Fundacja Harmonia
– Przestrzeń Kobiecego Rozwoju
ul. Lipnicka 17/4
43-300 Bielsko-Biała
KRS: 0000946815
NIP: 9372740850
REGON: 520978743
Twój tytuł idzie tutaj
SANTANDER BANK
75 1090 2590 0000 0001 4961 9304
KRS 0000946815